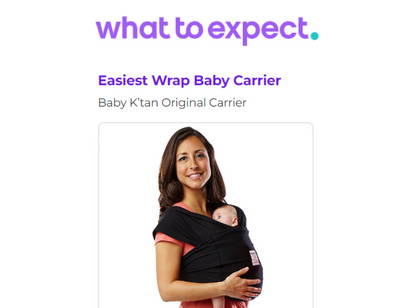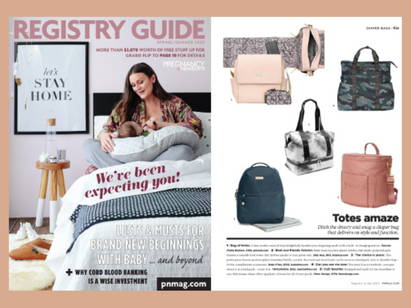 Baby K'tan Flex Convertible Diaper Bag Featured in Pregnancy and Newborn Magazine, Spring/Summer 2020, Registry Guide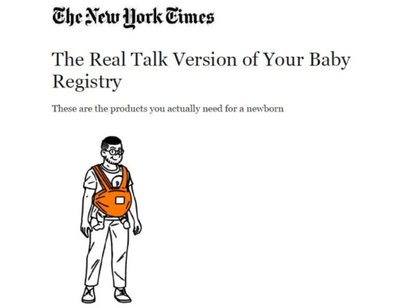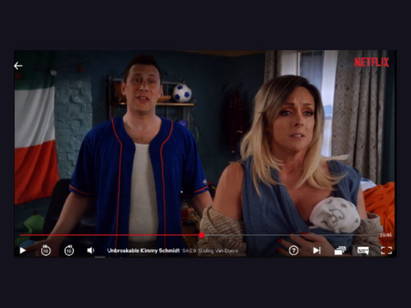 BK Sighting on Popular TV Show - Unbreakable Kimmy Schmidt - Season 4, Episode 9 - Jane Krakowski is wearing our denim carrier!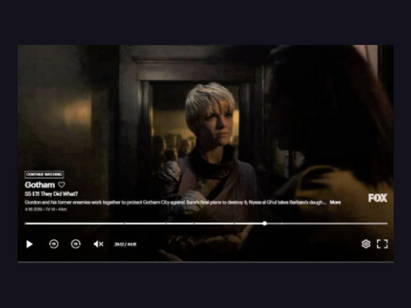 BK sighting on FOX TV show - Gotham Erin Richards - Season 5, Episode 11 - Barbara Kean is wearing our carrier in eggplant! View on Instagram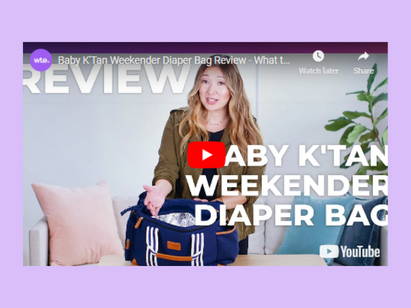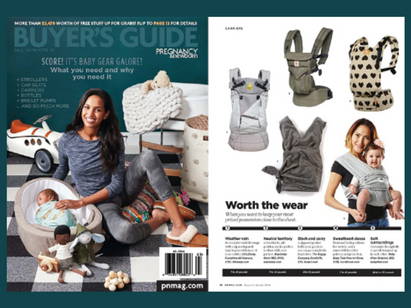 Featured in Pregnancy and Newborn Magazine, Fall 2018 / Winter 2019 Buyer's GuideText
Baby K'tan Featured in Parents Magazine, November 2018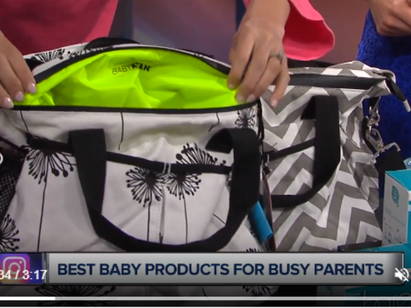 The Baby K'tan Original Diaper Bag was featured on WXYZ Detroit, Best Baby Products for Busy Parents segment, with Carly Dorogi.
Michal Chesal, President and Co-founder of Baby K'tan tells the story behind the brand and gives insight into running a business while being a mom of 3. You can watch the full video here
Baby K'tan spotted on ABC's Blackish (Season 4 Episode 2, October 2017). Episode Recap: Bow is feeling overwhelmed after the birth of DeVante, and learns she is suffering from postpartum depression. Dre urges her to get help and stands by her side while she works through it. Meanwhile, the kids baby-proof the house in an effort to help their parents out.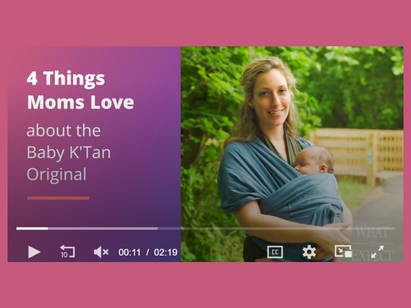 What To Expect turned to their community of parents to find their top baby carrier picks and why. This video features one of their favorites, the Baby K'tan Original Baby Carrier, and includes a quick tutorial on how to wear the carrier in the Hug Position to keep baby comfortable and secure. Watch the full video here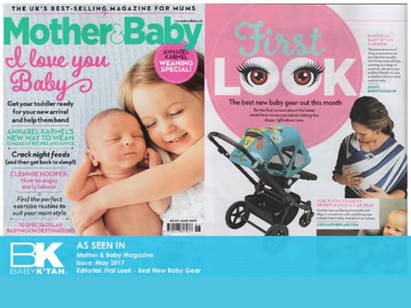 May 2017 Issue The Baby K'tan Nautical Print Baby Carrier featured in the UK's Mother and Baby Magazine's First Look, covering the best new baby gear out this month.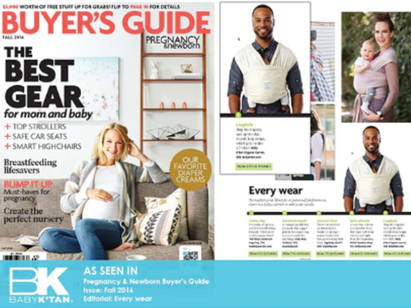 Pregnancy & Newborn Magazine, Fall 2016 Buyers Guide
Pregnancy Magazine Fall Buyer's Guide, 2015
Pregnancy & Newborn Magazine, November 2015
Pregnancy & Newborn Magazine, April 2015
Baby K'tan Featured on CBS' The Talk, February 2015
Baby K'tan on How I Met Your Mother, 2013
Pregnancy Magazine, November 2010
Fit Pregnancy Magazine, 2008
Redbook Magazine, 2007